Ecobags Organic Net Produce Bags
I use these mostly for fruits and vegetables since the net isn't great for bulk goods. Ecobags are awesome because they have the tare weight on the tags!
Eco Bags Reusable Produce Bag, 3 Pack
I use these for bulk and produce items. Eco Bags are great quality and they already have the tare weight on the tag.
Fresh bread was one of my favorite switches going plastic free. Take these adore amore bags with you to the bakery and keep your bread in them to store in a bread box.
Use these in place of plastic wrap. Larger size will keep bread from going stale. Perfect to wrap around an avocado. This links to a multi pack which I would recommend getting if you use plastic wrap often.
I have many reusable grocery bags (mostly the ones you buy at checkout) but this is the cutest, and it wraps up into itself to form a small pouch you can easily toss and carry in your bag!
Plastic Packaging Zero Waste Box
This is the one that I have to be able to recycle plastic packaging. Whether or not you buy plastic, sometimes it just appears and this is a great option since local recycling facilities usually won't accept polyethylene.
Snack Packaging Zero Waste Box
Snack packaging is another on the go item that is hard to avoid. If you want chips, most restaurants hand you a bag. Sometimes it can be difficult to always put snacks into containers or stasher bags for on the go, especially with kids. This snack packaging TerraCycle Zero Waste bin comes in handy for these situations.
Zero - Waste Reusable Lids (set of 6)
I like these more than the beeswax wraps. A great replacement for cling wrap.
The best replacement for single use plastic zip bags. These are amazing! They come in many different sizes. I would get at least 3 of each of the sizes you normally buy plastic bags in.
If you prefer an attached top and want high quality glass storage, go with Le Parfait. They are very similar to Ball mason jars but have a fancier look and ship in zero waste packaging. I like having both.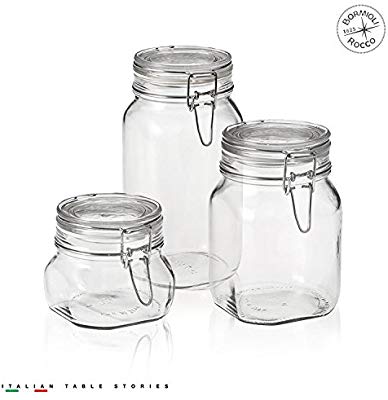 To me these are very similar to Le Parfait but with a slightly different look and an option for a beautiful blue lid. I prefer both to Ball mason jars, but love the add ons for the mason jars so I have both.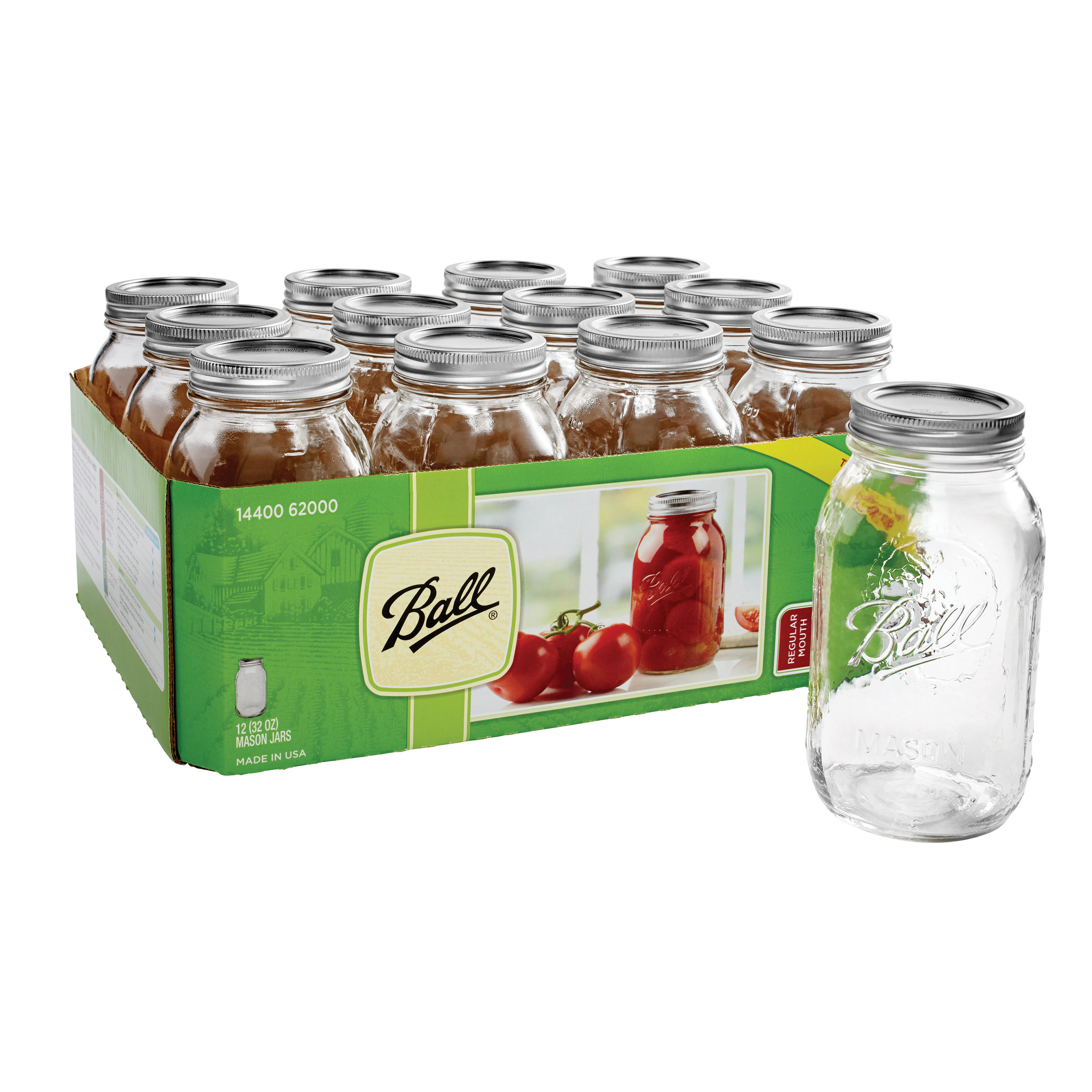 These classics speak for themselves.
I love Ball mason jars. They are great for smaller item storage and can be used for so many different things. We use them as cups for the kids with silicone top covers and as drinking glasses for ourselves. I especially love them for wine! Because they are such a staple to everyone, you can buy so many useful accessories for them like lids with straw holes and silicone sleeves to prevent breaking.
If you don't like the two part locking system of the original Ball mason jar style, these are great twisting options.
MJL Silicone Straw Hole Tumbler and Fermentation Lid with Rust Proof Band for Mason Jars
A great option for at home or on the go drinking in your mason jar. They have a wide mouth or regular mouth jar option. Don't forget your reusable straw!
Reusable Mesh Produce Bags
Love these because they can just be rinsed off in the sink. They are perfect for lettuce, broccoli and anything that can be a little damp.
1.5 Quart Anchor Hocking Glass Acacia Jar with Montana Lid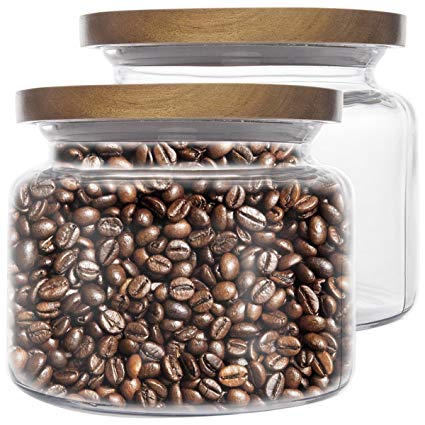 2 Quart Anchor Hocking Glass Acacia Jar with Montana Lid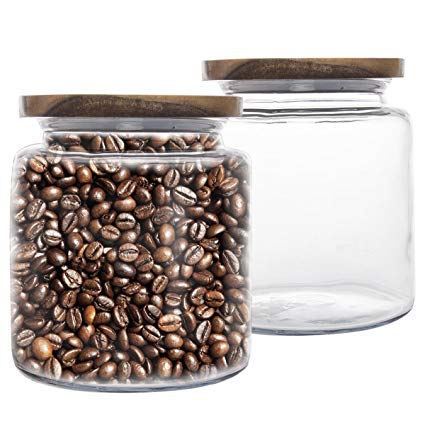 3 Quart Anchor Hocking Glass Acacia Jar with Montana Lid
These Anchor Hock jars are perfect for the pantry items that you really stock up on and need easy access to. We put everything from mango slices and cashews to flour and oats in these containers. The top is wide enough for dipping a measuring cup or for grabbing a handful of nuts.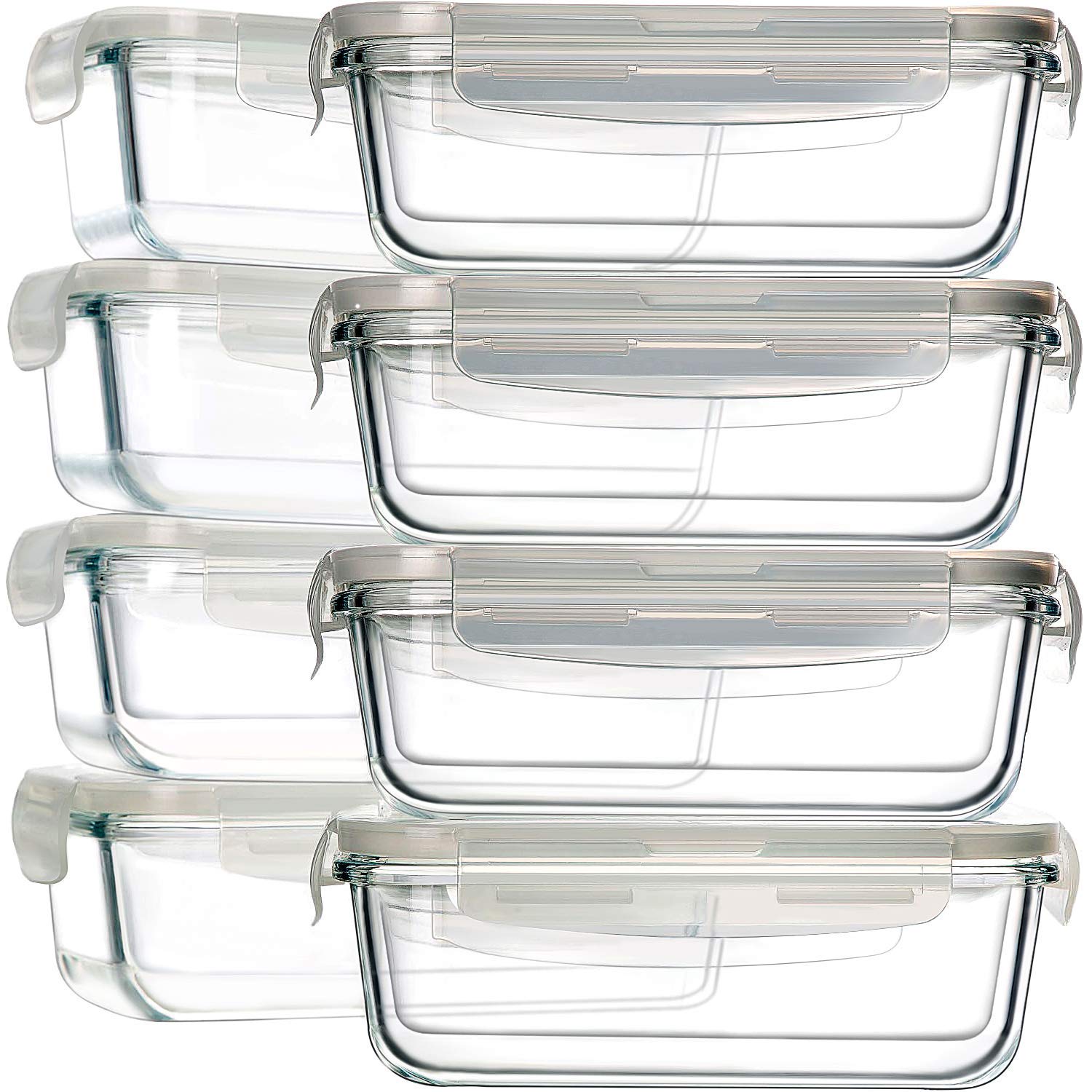 Bayco Glass Storage Containers
I don't like that the lids are plastic but I had a hard time finding ones with quality bamboo lids. I also wanted a container that would have an airtight clasp since I often throw these in my purse on the go, whether to the grocery store for pre-made items or out to dinner for takeaway.
Bayco Large Glass Storage
For the larger food leftovers.
YiHonG set of 8 stainless steel straws
Includes a cleaning brush and pouch. Say no to plastic straws!
I love these straws for smoothies. Way better than drinking out of a plastic straw.
Branch Basics Starter Kit
This eco-friendly refillable soap has been my favorite for years! You buy the bottles once and then reorder the "concentrate" to refill. I use it for everything but the dishes.
Most dish brushes and scrubbers leach micro plastics into the oceans. This scrub pad can be composted when it gets too icky!
Kuechenprofi Classic Dish Washing Brush
Most tools used to clean dishes are made of artificial polymers which shed micro fibers into our water systems. Don't dirty the environment while cleaning! This dish brush also has fully compostable heads which can be replaced when they wear out.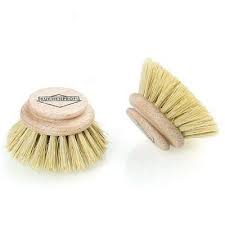 Kuechenprofi 2 Pack Brush Refill
Compost your dirty brushes then buy new ones. No trash here.